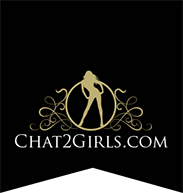 Hot girls are ready and waiting to chat to you now.
Calls cost 36p per minute plus your network access charge. We may send free promotional messages. To opt-out call 0161 607 3017
Tips On Using Our Phone Chat Service
How to use our service
A common issue that we often come across with our callers when calling to chat to one of our gorgeous girls, is caller indecisiveness. In order to get the most out of your chat, you gentlemen need to make your phone chat experience that much more special by describing what you would really like from the call. This way it makes the whole experience that little bit more enjoyable and also fulfilled.
A good start is to exchange first names, then get a then get a visual of what your girl looks like. Describe what you really want from the call. Put out as much as you like or as little. Whatever you are comfortable with but don't worry about what our girls will think.
Please, just remember we are here for you and we DO get excited by your call.
Chat2girls.com girls are handpicked for their attitude and their passion for speaking to gentlemen just like yourselves. They all have a deep respect for the work they do and the callers they have contact with. So come on gentlemen, let us take you on an experience that will fulfil your wildest dreams, we are only too eager to talk, discuss or even just listen to you...
Calls cost 33p per minute when using Live Chat Wallet. We may send free pomotional messages. Opt out and customer services 0161 607 3017