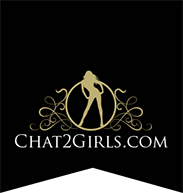 Stunning girls are ready and waiting to chat to you now.
Calls cost 36p per minute plus your network access charge. We may send free promotional messages. To opt-out call 0161 607 3017
Try our fantastic credit card service - the most exclusive and discreet service available online
Do you want a discreet service where you are able to buy your call time with your credit or debit card? Then you have come to the right place.
You can now use your favourite Chat2Girls.com via a local rate number. You pay for a number of minutes using your debit or credit card and call a number local to you. No premium rate numbers will appear on your phone bill. If you have free minutes on your mobile or landline, you may not even pay for the call!
Say goodbye to premium rate numbers!
You call your favourite girls using our credit or debit card service. Simply sign up using the Live Chat Wallet form below and you can then purchase minutes to speak to the girl of your choice. You call a local rate number so no premium numbers will appear on your phone bill! It's as easy as that!
It's the same service you get on the premium rate number
Don't worry - this isn't a new service, it's the same service you're used to getting on the premium rate number - only you're dialling through a local rate number to access our delicious babes.
You can be chatting with one of our lucky girls DISCREETLY within minutes. Simply follow the registration or login instructions when you see the VoiPay boxes around the website.
So what are you waiting for!? Get registering and let the good times role! You can relax and have some fun knowing your calls are to a local rate number and nobody need know your secret...
Calls cost 33p per minute when using Live Chat Wallet. We may send free pomotional messages. Opt out and customer services call 0161 607 3017
By using this service you agree to receive free promotional messages. The promotions you receive from us will only ever relate to this service. We will never share, sell or give your data to a third party company. You can opt-out of these promotions anytime by calling 01616073017 and entering the number you no longer wish to receive promotions, or you can choose to speak to a customer service advisor between 7am – 6pm Mon – Fri, who will opt you out of any further promotions. Please note: Once you have opted out of promotions, you will never receive further messages even if you use the service again. Opt-out is permanent.